Spay/Neuter Program
We have a voucher program where you pay part of the cost and we pay the remainder.
Your cost is usually $50 for a cat or dog under 45 lbs. or $70 for a dog 46-90 lbs. This also includes a rabies vaccination, unless you bring proof of a current rabies shot.
To request a voucher, please email us (wcspot@hotmail.com) with your phone number, physical address, dog/cat, male/female, and pet name, and preferred vet clinic. We will create a voucher and email it to the vet clinic and copy you.
1. Once you get the voucher, you need to contact the vet clinic and make an appointment. The voucher will expire in 2-3 weeks.
2. Bring your pet in for their appointment. No food or water after midnight the night before.
3. You will be expected to pay the co-pay fee ($50 or $70) at that time. You can pay for additional shots or flea medications at that time.
     **The co-pay at Wharton Vet Clinic is $
4. You will pick up your pet later within the same day.
Wharton County SPOT, together with Wharton County and the cities of East Bernard, El Campo or Wharton, will pay the balance of the surgery. Donations to offset that expense are always appreciated!

If you are a Wharton County resident, SPOT can help you get your personal pet fixed at any of the following locations:
Alamont Veterinary Clinic in Wharton
Coastal Plains Animal Clinic in El Campo
East Bernard Animal Hospital in East Bernard
El Campo Animal Hospital in El Campo
Wharton Vet Clinic in Wharton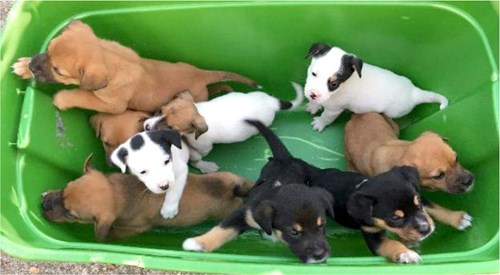 Learn more about the importance of spaying and neutering your pet.